Andy Murray becomes first Scottish-born slam winner since Harold Mahony
Murray may be first Scot to win major title in the Open era but Mahony has his own place in history.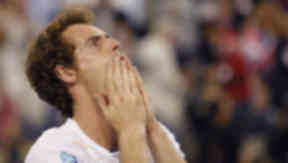 Andy Murray's epic victory over Novak Djokovic in the US Open put the world number three in the history books as the first British male slam winner of the Open era.
Britain hadn't had a male singles winner since Fred Perry in 1936 but Murray also ended a longer wait, becoming the first Scottish-born player since 1896, when little-known Harold Mahony won the Wimbledon title.
Mahony, was born in Charlotte Square in Edinburgh in 1867 and made his Wimbledon debut in 1890. He was a semi-finalist twice before lifting the trophy but fared less well in the US Open, his best finish being fourth in 1906.
The son of a wealthy Irish barrister, Mahony spent most of his time in Ireland or the USA, though there was a family home in Scotland.
Like Murray, Mahony was an Olympian. He represented Great Britain at the Paris Olympics in 1900, winning three medals. He was a silver medallist in the men's singles and took bronze in the men's doubles. The mixed doubles brought another silver but he never matched Murray's top of the podium finish.
Perhaps unlike Murray, Mahony was known for a "casual and irresponsible attitude" and certainly unlike his more famous compatriot it was once noted that he "never did acquire the right method of hitting the ball on the forehand".